Your Slimline Glazed Doors, configured & built to order from your specification to your satisfaction
Slimline Glazed Doors - Steel & Aluminium - Manufactured & Fitted In The UK
Our range of Slimline Glazed Doors can provide a solution for every requirement. Available in steel and aluminium profiles, glazed doors can include various hardware options for increased security and can also be fire rated.
Perfect for external or internal use, we're also able to provide glazed walls and glazed panels to complete the look you want.
Please see the sections below for further details on our aluminium and steel fully glazed doors.
Why not get us to install your doors too? With years of experience, our dedicated installation team cover the entirety of the United Kingdom. No job is too small or too big.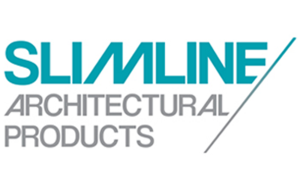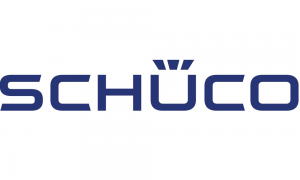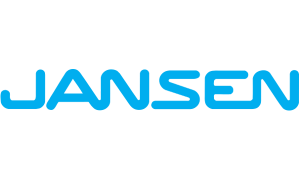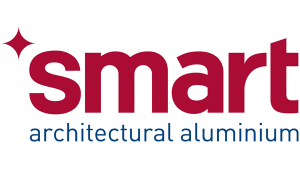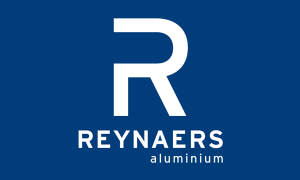 Schueco – Jansen-Economy & Janisol Doors
Steel Profile Fully Glazed Doors
Slimline, Schueco, Smart Systems, Shopline, Reynaers Aluminium Doors
Aluminium Profile Fully Glazed Doors
Door Suppliers aluminium doors open up numerous new possibilities for the attractive design of the outside of the building envelope.
Since aluminium is easy to form and shape, individual ideas and requirements can also be met. The system provides the optimum combination of design and function.
Aesthetic design
High degree of design freedom
Wide range of colours
Considerable scope for creativity
Custom solutions possible
Quality approved
Doors are available with various security features: burglar resistance, fire resistance and bullet resistance
A range of designs available from non-insulated to highly thermally insulated
We supply the following aluminium door systems:
Slimline Architectural Products offers the desired features and aesthetically pleasing lines of the pedigreed titles but at a more affordable cost.
The Slimline system consists of a suite of profiles that can be fabricated into doors and screens suitable for installation into new buildings, or for the refurbishment of existing buildings, generally in the industrial or commercial building industry.
Slimline profiles are extruded from aluminium alloy 6063 T06 to comply with the recommendations of BSEN573. Polyester powder coated finishes are available to BS6496 in a wide range of colours. Anodised finishes are to BSEN12370 nGrade AA25, etch silver and bronze as standard, with a range of special anodised finishes on request. Weather stripping is produced from either extruded silicone or EPDM and fitted into grooves in the extruded aluminium profiles.
We offer a choice of options in the Schueco range, including the Schuco ADS 65 and the Schueco ADS 70.
Though the ADS 70 is superior in thermal insulation both ranges offer the following key features;
Outstanding thermal insulation
Can be used as a multi-purpose door
Option of integrating into building security and automation
Matches Schüco AWS window systems
Burglar resistance up to WK3
Modern design provides numerous design options
Fully concealed fittings
Choice of surface finishes
Smart Systems offer a range of doors suitable for the architectural, commercial, public, new build and retail markets.
Doors are available with polyamide thermal barrier or as aluminium/PVC-U composite frames for high performance thermal efficiency.
High security glazing, locking mechanism including security deadlock and hook bolts, dual colour options, excellent weather performance (BS6375 Pt 1) are some of the many special features of our door systems.
A non-thermal aluminium screen and door system for commercial and retail applications
Visoline
Home comfort is one of the focus points of the SL 38 window system. Thermal performances and air tightness are key for a balanced interior climate.
The new SL 38 offers a three level weather sealing, thus ensuring a living space without draft.
The increased depth of the system now also allows for a wide range of HR++ and HR+++ glazing and by this easily reaching Uw values of 1.4W/m²K and better: similar to high end window systems like our CS 86-HI
The vision 50 range is a non-insulated flush door system, offering solutions for a wide range of ground-floor or shop front constructions.
Various devices can be added, allowing the door to pivot or slide automatically.
VISION 50 is suitable for high-traffic applications in both office and retail environments and offers a range of threshold solutions to comply with all building regulations.
To maximize the security level, all doors can be provided with an integrated anti-finger trap.
This door system is the ideal combination of premium performance and ease of production.
Pick a colour, any colour...
Slimline Glazed Doors Profile Standard RAL Colour Range & Powder Coating Options
These colours represent only a small number of those that are available. Please ask if you cannot see the colour you require.
To improve the longevity of your doors, Door Suppliers aluminium and steel profile fully glazed doors are supplied in a high quality finish powder coating (PPC) at no extra cost.
A full range of RAL and BS colours are available, including metallics and pearlescents as an optional extra.
Door Suppliers is a C5 marine grade specialist, providing unmatched corrosion protection in steel doors supplied to highly corrosive and/or saline environments.
Please note this treatment is particularly recommended for doors which will be situated less than 50m from the coastline.
*PLEASE NOTE: These colours are for reference only and are an approximation of the true colours. The quality, type and settings of the output device used to display this page will also affect the visible colour. Some colours may be subject to an additional cost. Steel Door-sets that are installed in extreme locations, i.e. coastal areas etc., may require special paint applications. Door Suppliers sales staff can advise accordingly. Failure to notify/specify these applications can result in the negation of the guarantee.
A few companies we've worked with
Customers Include